Singing at Christmas
Leading up to Christmas St Sebastian's and St Cuthbert's children were given a great opportunity for the second year to perform at Goodison park in front of thousands of fans on the pitch at half time for their Christmas celebration match. This involved the children singing in the hospitality suites before the match, singing on the pitch at half time and they also got to enjoy watching the match as well!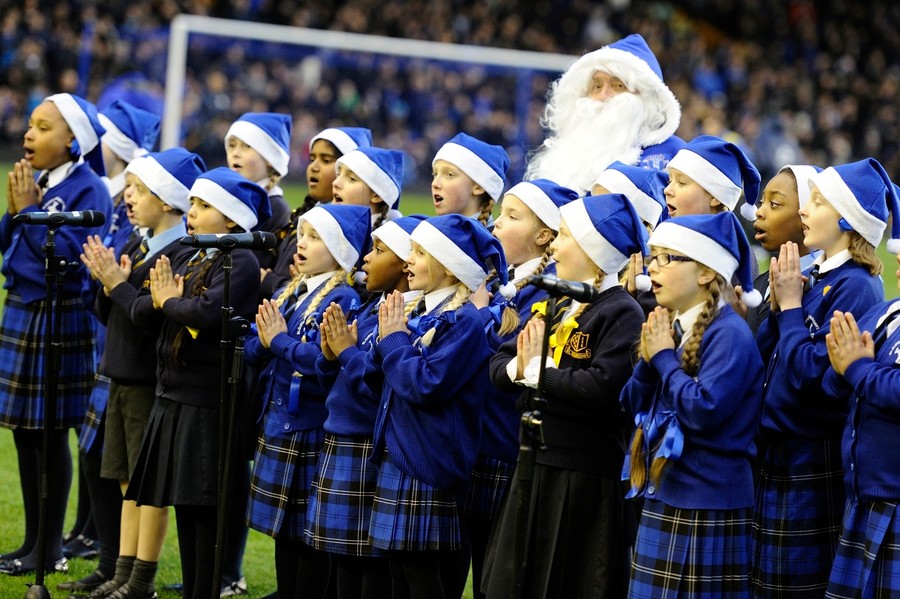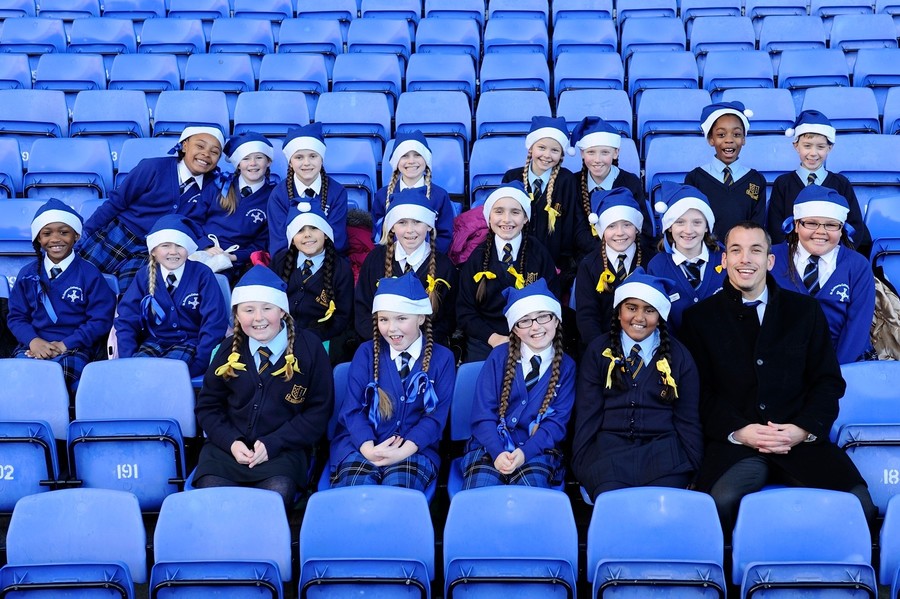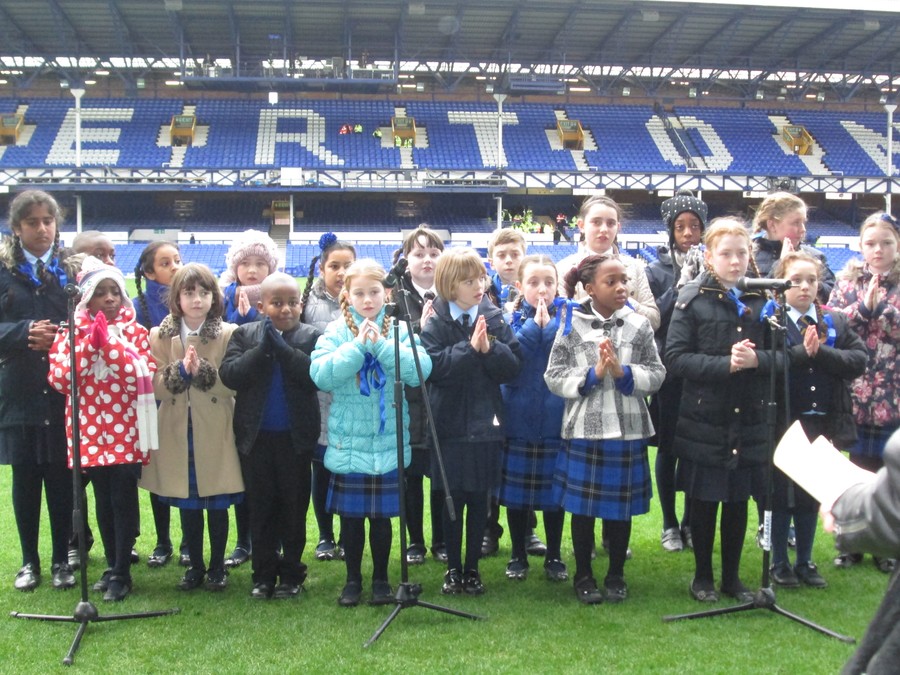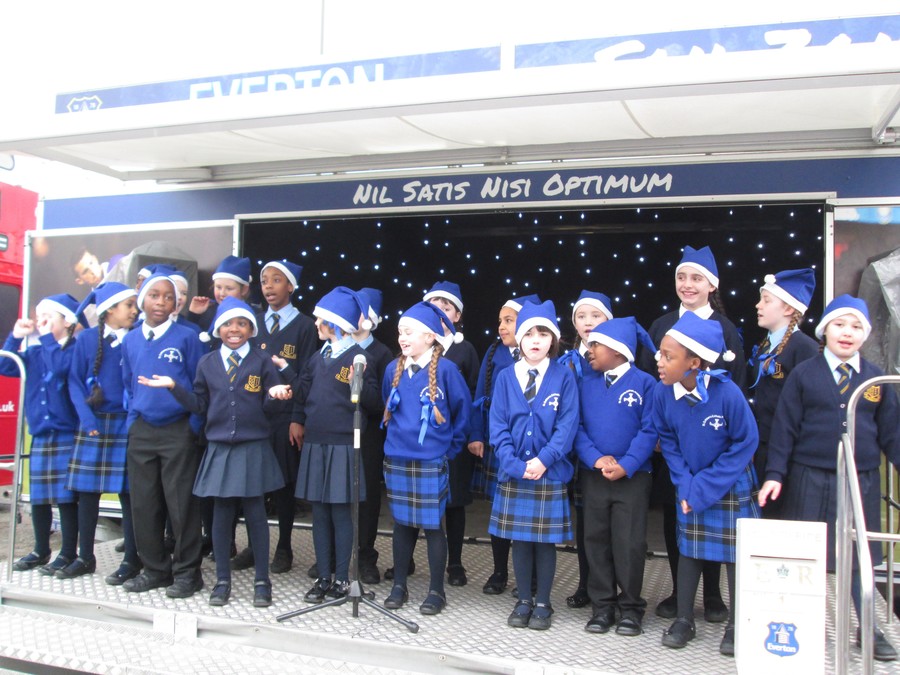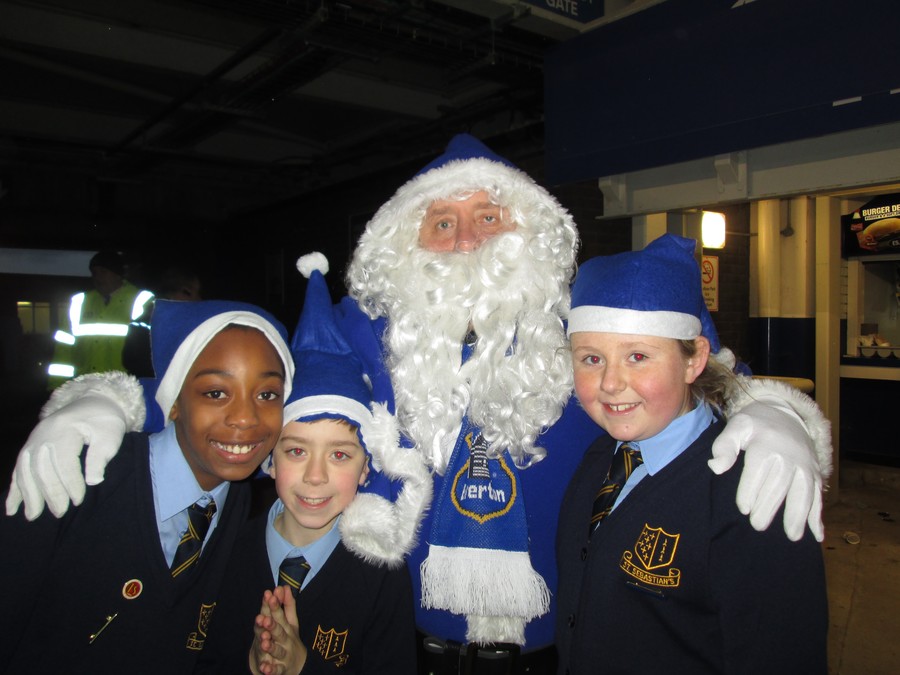 We also sing for elderly people in our local community at their annual Christmas party held at the
Devonshire House Hotel and local care homes.